01
HIGHLIGHTS

Affordable
Designed to utilize commercially available components and charging systems to offer an affordable and reliable electric bus. Lower entry and running costs enable transit operators to adopt EV technologies sooner.

Right Sized
Medium duty with big bus look and durability. Short turning radius and compact size allows great maneuverability in any community. Innovative monocoque frame technology in an efficient package, fitting into the smallest transit garages.

Versatile
Scaled down for a diverse range of uses including community shuttles, paratransit, university shuttles and other applications. Particularly well-suited for smaller communities, or medium to low-ridership routes.
Accessible
Fully ADA compliant with kneeling and 6:1 wheelchair ramp for efficient and safe ingress/egress. Up to 4 wheelchair positions (front/rear facing) with several commercially available tie-down systems. Plus, an optional middle access door.

Comfort
Air-ride suspension provides best-in-class ride comfort and handling. Larger transit-style windows with a modern interior design. High-capacity heating and air conditioning system, with independent driver and passenger control. Best-in-class driver ergonomics with big-bus workstation design.

Efficient
Powered by sustainable energy sources. Creative design and use of materials reduce overall carbon footprint. Electric propulsion system designed with maximum efficiency in mind to reduce energy consumption and increase range.
02
powertrain components and charging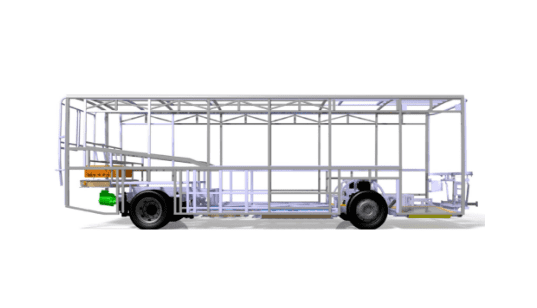 Floor mounted batteries create lower center of gravity, enabling exceptional handling.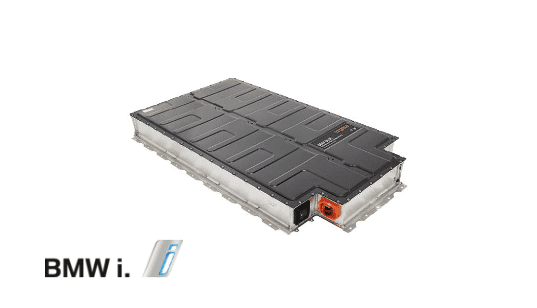 Expandable battery capacity based on your needs.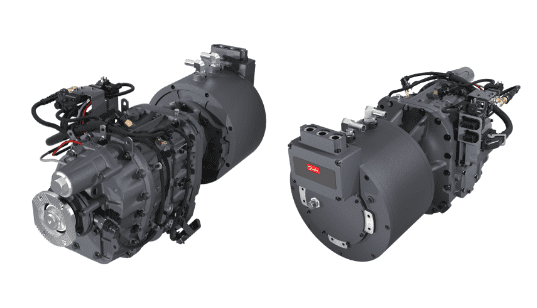 Electric propulsion system provides peak power of 295 hp (200 kW). Specifically designed for HD commercial and transit applications.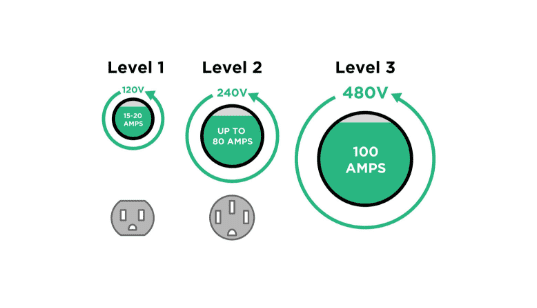 Standard level 1-3 charging capabilities, full charge in as quick as 1.5 hours with DC fast charging.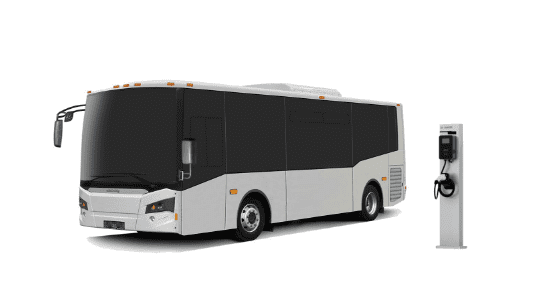 Utilizes standard CCS1 combo connector for AC and DC charging.



03

Technical Specifications




Curb Weight
16,500 lbs (7,500 kg)
GVWR
22,000 lbs (10,000 kg)
Passenger Cap.
Up to 34
Motor
295 hp (220 kW)
Batteries
168 - 252 kWh
Range
Up to 185 mi (300 km)
Length
28' (8.6 meters)
Width
96.5" (2.5 meters)
Height
9.8' (3.0 meters)
Turning Radius
30'10" (9.4 meters)
Gradeability
20%